Department of Music has existed since New Bulgarian University was founded. The creative performances and studies of the department are in the field of musical and stage genres: classical
music, popular music, opera, ballet, folklore, as well as in the sphere of artistic practice and integration of music into the new computer technologies.
Since the very first semester the students of music programs have the opportunity of creative performances on professional stage in classical music, opera singing, jazz, pop, rock and folklore genres.
The department has developed and introduced training in opera and ballet directing, computer systems in music: computer music composing, classical and jazz guitar, dancing art, musical management and producing.
The cooperation of Music Department with Bulgarian and international organizations ensures the up-to-date exchange of knowledge and ideas in the field of modern musical art.
Some of the significant activities of the Department are: A scientific conference for PhD students and post-doctoral fellows with international participation 'Young scientific forum of music and dance' – a scientific periodical journal, NBU Academic Orchestra' Orpheus', International Summer Musical Jazz Academy; concerts and seminars of performance artistry with the participation of prominent musicians from Europe, regular seminars 'Musical Sub-horizons' and 'Culture and Music'; opera, musical and concert performances in Sofia and in Bulgaria.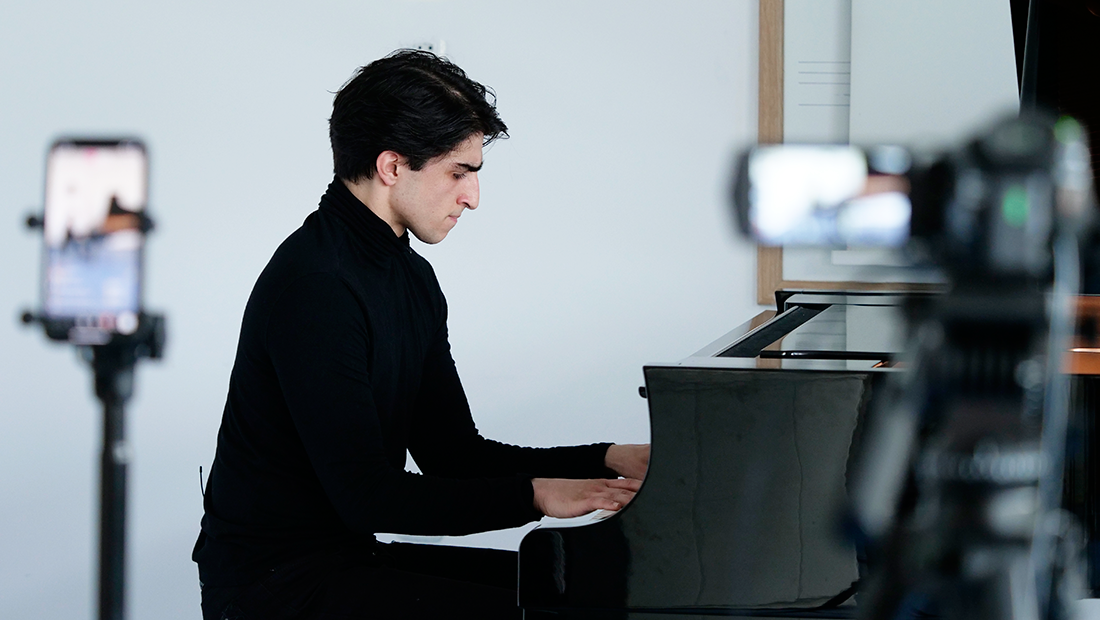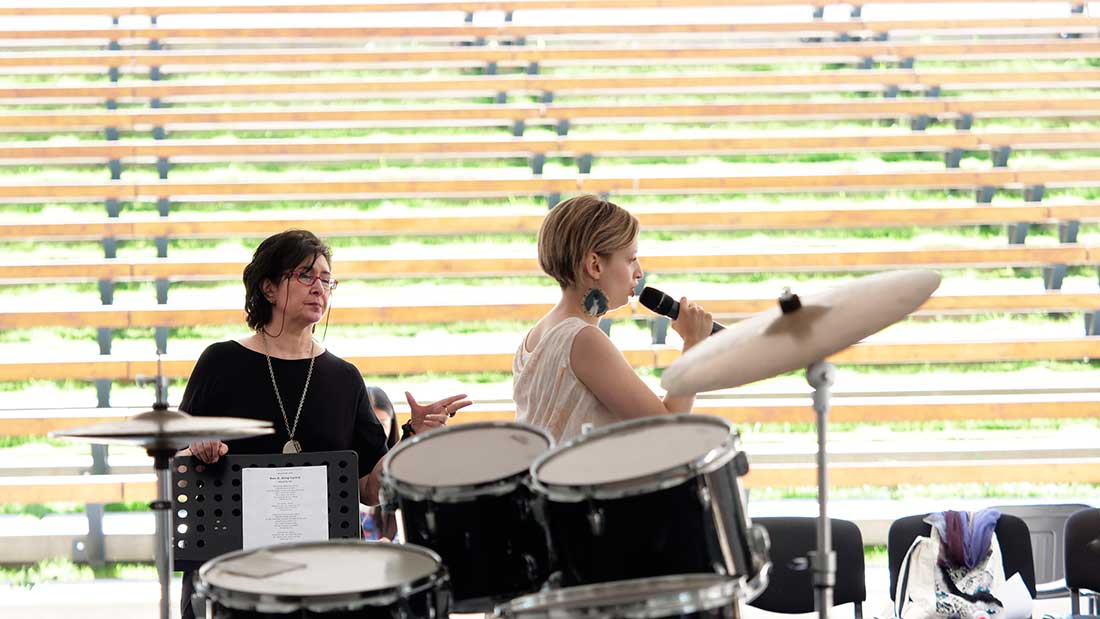 Department of Music has developed a Bachelor Program 'Music'; Master programs 'Musical Performance' in Bulgarian and in English, 'Dancing Art', 'Sound Engineer'; doctoral program 'Music' which includes the first of its kind in Bulgaria module performance artistry of the doctoral students.
Master classes in the field of musical art at New Bulgarian University are conducted by: Prof.Raina Kabaivanska (opera singing), Prof.Milcho Leviev (jazz and improvisation), Vicki Almazidu (pop and jazz vocal performance); Prof.Lyudmil Angelov (piano), Prof.Suzanna Klincharova (harp) (link).
Many other famous musicians from Europe and the USA, who also conduct seminars and teach classes at NBU, are invited every year.
Notable artists , including Honorary Professor of NBU Dimitar Hristov, D.Sc., Professor Milena Mollova, Prof.Mario Hose, PhD, Lyudmil Angelov, Stefan Dragostinov; Honorary Doctor of NBU Prof Raina Kabaivanska, Prof.Milcho Leviev, Prof.Dr.Rainer Bischof(Austria), Prof.Michael Frischenschlanger (Austria) teach in the programs of Department of Music. Among the eminent teachers of the music programs are Prof.Yavor Konov, D,Sc., Prof.Elizabeth Valchivova-Chendova, D.Sc.,Assoc.Prof.Etienne Levi, PhD, Dr. Angel Zaberski, Camellia Todorova and others.
Department Chair
Prof. Milena Shushulova, PhD
Building 1, Room 504
tel.: 02/8110 505, 02/8110 555
e-mail: mshushulova@nbu.bg
Secretary:
Alie Bayraktar
Building 1, Room 504А
Tel.: 02/8110 505, ext. 15041
e-mail: abayraktar@nbu.bg